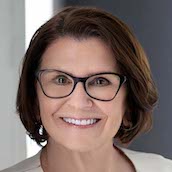 Joan Trice
FOUNDER & CEO
Joan began her appraisal career at Loyola Federal Savings & Loan in Baltimore. In 1986 Joan established her own appraisal practice, Trice Appraisal, Inc which grew to become one of the largest appraisal firms in the Mid-Atlantic Region. Joan also founded a compliance company, Clearbox, LLC in 2007.
Recognizing that there was a dearth of academic study, science, and education focused on collateral risk, Joan founded the Collateral Risk Network in 2003. The mission was to organize professionals with a common interest to network, study and learn from one another the science of collateral risk.
In 2009, Joan wrote a white paper, Reengineering the Appraisal Process.
In 2016, and again in 2019, Joan was invited to speak before the House Financial Services Committee.
"If I can make a mark in the annals of housing finance, it is to loudly proclaim that collateral matters. While the credit side of the equation has long ago been modernized, collateral valuation and risk have been largely neglected."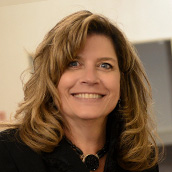 Karen Connolly
VICE PRESIDENT OF OPERATIONS
For 15 years Karen has been involved in the implementation of the Collateral Risk Network (CRN) programs and meetings. Karen manages the daily operations for CRN including coordination of the participants, website, quarterly meetings, committees and Board of Director meetings. Karen is the primary contact for sponsorship opportunities and all other Associate support.